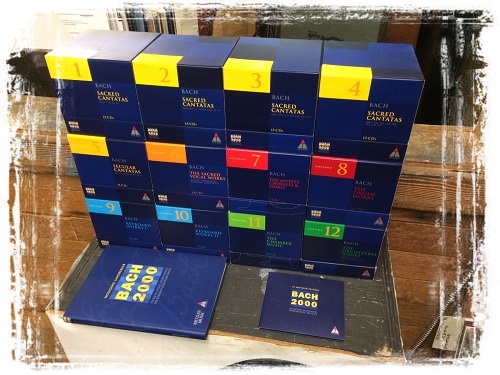 Teldec Edition is a game on tools of the time of Bach, Hanssler edition Edition is modern sounding.
Today's performers of Bach's music divided into two camps: prefer authentic performance, that is, using the tools and methods of Bach and performing Bach on modern instruments. During Bach did not have such large choirs and orchestras, such as in times of Brahms, and even the most ambitious of his works such as mass in b minor and passions, do not involve the performance of large teams. In addition, some chamber works by Bach do not specify instrumentation, so today is known for a very different version of the execution of the same works. In the organ works of Bach almost never indicated registrou and change of manuals. Of the stringed keyboard instruments Bach preferred the clavichord. He met with Silbermann and discussed with him the device of his new tool, by making a contribution to the creation of the modern piano. The music of Bach for some of the tools were often passed to others, for example, Busoni transcribed organ Toccata and Fugue in d minor and other works for piano.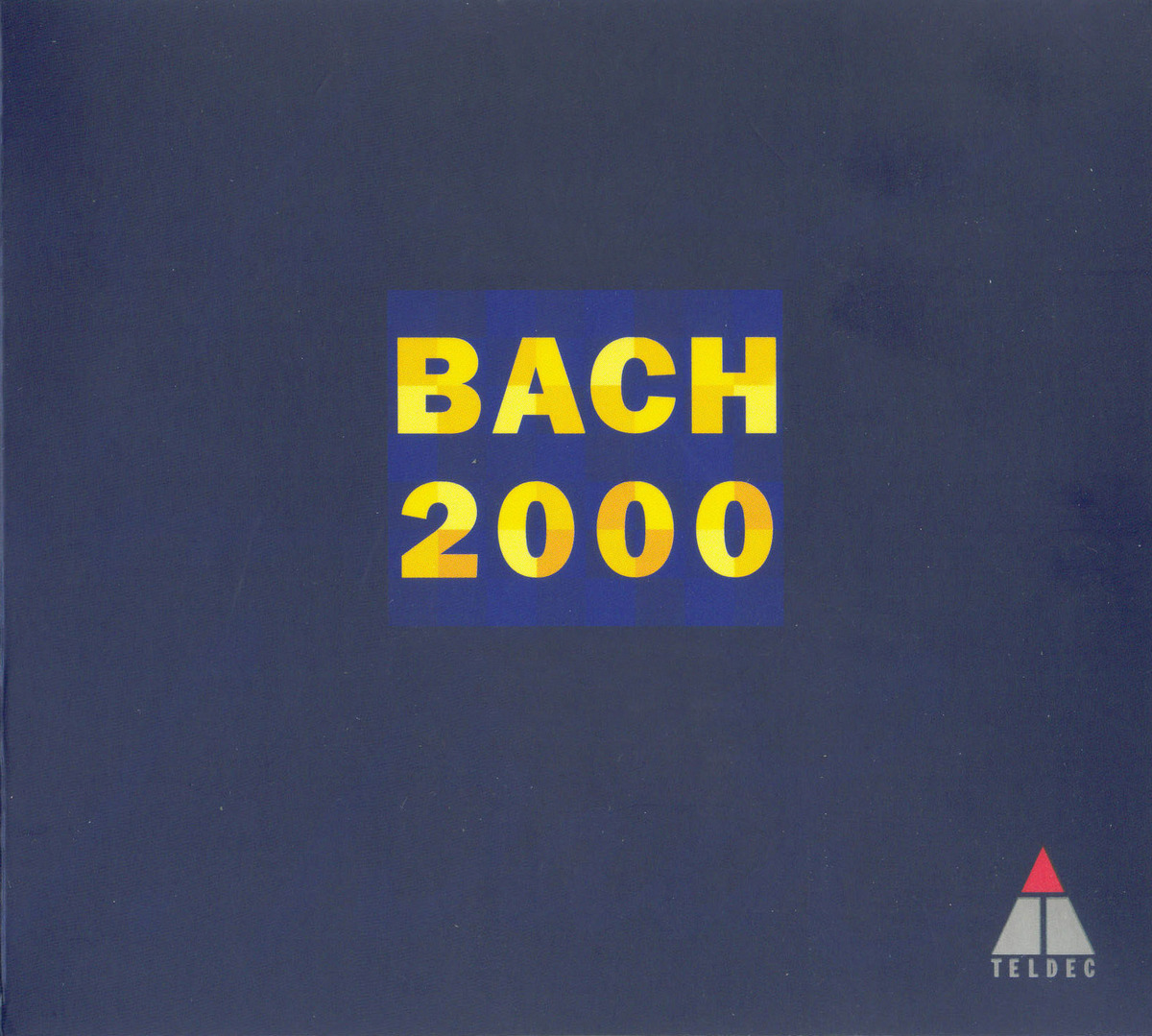 Contents of the disks:
Volume 1, 15 Discs
Sacred Cantatas BWV 1-14, 16-47; 15 CDs; Harnoncourt/Leonhardt
Volume 2, 15 Discs
Sacred Cantatas BWV 48-52, 54-69, 69A, 70-99; 15 CDs; Harnoncourt/Leonhardt
Volume 3, 15 Discs
Sacred Cantatas BWV 100-117, 119-140,143-149; 15 CDs; Harnoncourt/Leonhardt
Volume 4, 15 Discs
Sacred Cantatas BWV 150-159, 161-188, 192, 194-199; 15 CDs; Harnoncourt/Leonhardt
Volume 5, 11 Discs
Secular Cantatas App. Sacred Cantatas; 11 CDs; Koopman, Harnoncourt, Koopman, Goebel and others
Volume 6, 14 Discs
The Sacred Vocal Works Masses,Magnificat, Passions, Oratorios; 14 CDs; Harnoncourt, Koopman, Corboz and others
Volume 7, 7 Discs
The Motets, Chorales &Songs Kirnberger Chorales,Schemelli Songs, Quodlibet
Volume 8, 16 Discs
The Organ Works; 16 CDs; Ton Koopman
Volume 9, 11 Discs
The Keyboard Works (I) The Well-Tempered Clavier, English & French Suites, Partitas etc; 11 CDs; Curtis, Ross, Wilson, Ruzickova
Volume 10, 11 Discs
The Keyboard Works (II) Goldberg Variations, Toccatas, Fugues, Italian Concerto, etc; 11 CDs; Staier, Barchi, Leonhardt, von Asperen, Baumont, and others
Volume 11, 13 Discs
The Chamber Music Violin Sonatas &Partitas, Flute Sonatas, Works for Lute, Art of Fugue, Musical Offering, etc; 13 CDs; Harnoncourt, Pianca, Tachezi, Brggen, Zehetmair, and others
Volume 12, 10 Discs
The Orchestral Works The Concertos &Orchestral Suite; 10 CDs; Il Giardino Armonico, Harnoncourt, Leonhardt
Played by:
Nikolaus Harnoncourt (Austrian conductor and choirmaster, cellist, gambist, music writer. One of the largest representatives of the movement of authentic performance).
Gustav Leonhardt (Dutch harpsichordist, organist, conductor, musicologist, teacher. One of the largest and most influential musicians-authenticists of the XX century).
"Concentus Musicus Wien" (Austrian instrumental ensemble of ancient music, the oldest "baroque orchestra". The orchestra was founded and more than 60 years headed by Nikolaus Harnoncourt).
Ton Koopman (Dutch harpsichordist, organist, conductor. A major representative of the movement of authentic performance. In 1970 he graduated from the Sveelink Conservatory in Amsterdam as an organist and harpsichord player).
"Il Giardino Armonico" (Italian ensemble of ancient music, specializing in instrumental baroque music and Viennese classics. It was founded in Milan in 1985 by the lute player Luca Pianca and the flutist Giovanni Antonini).
Andreas Staier (German pianist, clavierist and harpsichord player. One of the major representatives of the movement of authentic performance).
Michele Barchi (Michele collaborated as continuo and solo harpsichord player with the famous Italian baroque ensemble "Il Giardino Armonico", playing in the best festivals around the world as well as performing on recordings with prestigious labels)
Luca Pianca (Swiss musician-lyutenist whose specialization is archlute. Archlute is a European stringed plucked instrument that appeared around 1600 as a compromise between too much theorbo (bass lute variety) and the usual lute that lacked the bass range of theorbo)
Werner Ehrhardt (German conductor and violinist-authenticist)
Bob Van Asperen (is one of the most respected performers and teachers of the harpsichord in the world. He holds the post of professor of harpsichord and basso continuo at the Amsterdam Conservatory (Netherlands), where he replaced his teacher and predecessor, Gustav Leonhardt. He also teaches at Piccola Accademia di Montisi (Italy). These educational institutions are the most prestigious in Europe among those in which the training is conducted on the harpsichord)
The Amsterdam Baroque Orchestra & Choir (Dutch performing team, working in the vein of authentic performance. She specializes in Baroque music)
The Academy of Ancient Music (English musical band performing baroque and classical music in the style and spirit in which this music was first performed)
Christopher Hogwood (British harpsichordist, conductor, musicologist, specialist in baroque music. As a harpsichord player, he is best known for his performing interpretations of the works of English virginalists, Couperin, Bach, etc. As conductor, in addition to baroque music, he also conducted works of the 20th century, including Stravinsky, Prokofiev, Martin, Hindemith, Vaughan-Williams, Britten. He is the author of several books about baroque music)
Ars Antiqua Austria (music ensemble of ancient music, founded in Linz in 1995 for the performance of Austrian baroque music on instruments of that period. Musicians of the ensemble search and perform forgotten works. At the time of baroque, Austrian music had many influences: Italian, French, Spanish, Slavic and Hungarian music. She also echoed Austrian folk and dance music)
Tragicomedia (baroque ensemble combining unusual instruments such as viola da gamba, lute, chitarrone (bass lute) and harpsichord. The repertoire of the ensemble has a variety of genres - from song to lute to baroque opera)
Musica Antique Koln (German instrumental ensemble and chamber orchestra — so-called "baroque orchestra", — one of the most significant in the movement of authentic performing in the 1980s and the first half of the 1990s. Operated in 1973-2006, headquarters in Cologne)
Reihard Goebel (German violinist and conductor, representative of the movement of authentic performance. He studied violin at the Cologne Conservatory with Franzjosef Maier, trained in Amsterdam with the violinists Eduard Melkus and Marie Leonhardt)
Zuzana Ruzickova (Czech harpsichord player. The widow of the Czech composer Victor Calabis. It is considered "the first lady of the harpsichord" and one of the world's leading harpsichordists. She recorded about 100 albums)
Alan Curtis (American harpsichordist, musicologist and conductor of the Baroque opera. He moved to Amsterdam to work with Gustav Leonhardt, with whom he recorded a number of concerts of Bach for several harpsichords. In the late 1970s Curtis founded the European ensemble Il Complesso Barocco, with which he made a number of recordings for such labels as Virgin Classics, Deutsche Grammophon, and Deutsche Harmonia Mundi)
Olivier Baumont (French harpsichordist)
Glen Wilson (American-born Dutch harpsichordist, fortepianist, clavichordist and organist. He moved to the Netherlands to study with Gustav Leonhardt. Wilson made many recordings, including Bach 's "Well Tempered Clavier," for Teldec, for the complete collection of Bach 2000 works)
Christoph Pregardien (German singer, lyrical tenor. Known for the performance of baroque music and romanticism. Concerted in many countries of Europe, Japan and the USA, performed with the largest European conductors and musical groups. He performed the role of the Evangelist in the oratorios of Bach Passion according to Matthew and the Passion according to John. I recorded all the vocal works of J,S.Bach)
Klaus Mertens (German bass and bass-baritone singer who is known especially for his interpretation of the complete works of Johann Sebastian Bach for bass voice)
Barbara Bonney (American singer, soprano. The general public is known for the soundtrack of Steven Spielberg's Artificial Intelligence, 2001, the composer is John Williams)
Thomas Hampson (American opera singer, soloist Metropolitan Opera, which is called "one of the most brilliant baritones of our time" and "the leading baritone of America." Entered the Hall of Fame magazine Gramophone)
Michel Corboz (Swiss conductor and teacher, created the Vocal Ensemble of Lausanne and the Instrumental Ensemble of Lausanne. He conducts baroque music, romantics, composers of the 20th century)
Herbert Tachezi (Austrian composer, organist and harpsichord player. He taught at the Conservatory in Vienna. He received several international awards, including for records)
Frans Brüggen (Dutch recorder, conductor, musicologist)
Thomas Zehetmair (Austrian violinist and conductor)
and many others
Tools:
bassoon,
cello,
choir,
flute.
harpsichord,
horn,
lute,
oboe,
orchestra,
organ,
recorder,
trumpet,
viola da gamba,
violin,
vocal.
lute harpsichord (lautenwerk).
.