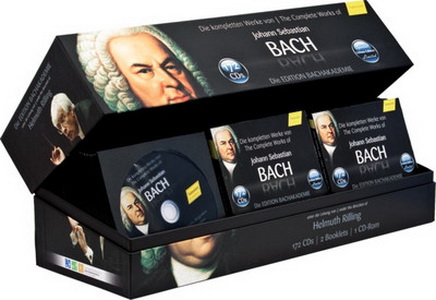 ">
Country: Germany.
Year of release: 2000.
Hanssler Edition (SCM Hänssler).
172 CDs.
The Complete works of Johann Sebastian Bach under the direction of Helmut Rilling. Globally recognized as the sole authoritative edition of the works of the composer.
the Project was implemented in cooperation with the International Bach Academy under the artistic direction of Maestro Helmut Rilling whose genius and an unerring ability to recognize emerging musical talent allowed you to record more than 175 hours of masterpieces.