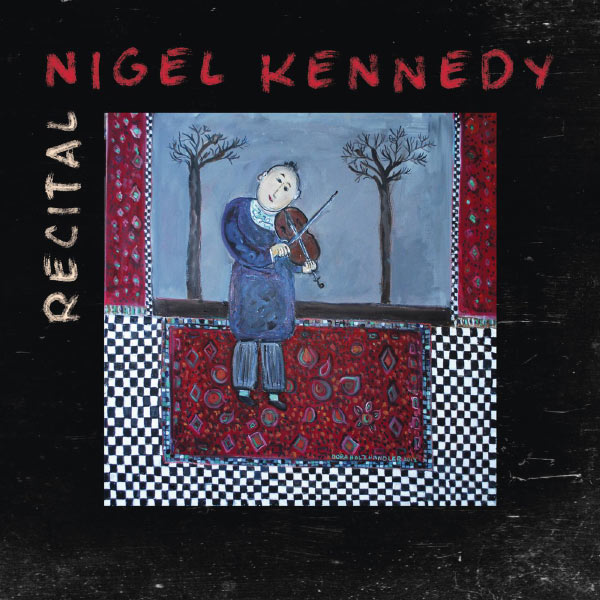 Media: CD.
Recorded at Abbey Road Studios in December 2012.
Publishing: 2013.
Label: Sony Classical.
Duration: 58:31
Tracklist:
01. Sweet & Slow (Fats Waller) - 8:04
02. Take Five (Dave Brubeck) - 7:10
03. I'm Crazy 'Bout My Baby (Fats Waller) - 6:57
04. Por do Sol (Ze Gomez) - 3:45
05. Viper's Drag (Fats Waller) - 6:19
06. New Dawn (Nigel Kennedy) - 2:31
07. Out in the Ocean (Traditional / Nigel Kennedy) - 2:01
08. How Can You Face Me Now? (Fats Waller) - 5:41
09. Allegro (Johann Sebastian Bach / Nigel Kennedy) - 6:09
10. Vivace (Johann Sebastian Bach / Nigel Kennedy) - 5:53
11. Helena's Honeysuckle (Yaron Stavi) - 1:08
12. Dusk (Nigel Kennedy) - 2:53
Nigel Kennedy - violin, celeste
Rolf Bussalb - acoustic guitar, 12-string guitar
Yaron Stavi - bass
Krzysztof Dziedzic - drums
Barbara Dziewiecka - 2nd violin, viola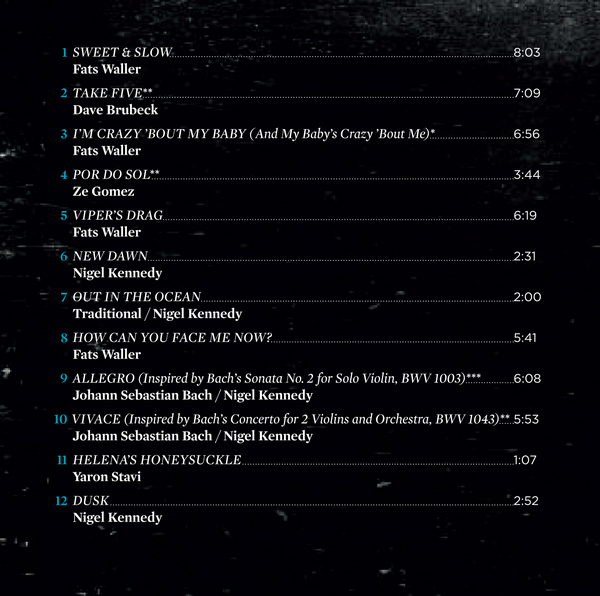 Booklet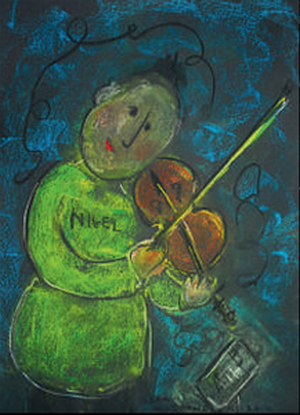 This album is dedicated to Yehudi Menuhin & Stephane Grappelli.
A NOTE FRОМ NIGEL KENNEDY

All of this repertoire is music which I have either grown up with or feel as if I have grown up with, bearing in mind that growing up is something I haven't been overly interested in so far...
In a music world which is full of serious looks with no depth and smooth smiles with no humour, Fats Waller, to me, represents a fantastic antidote. Having listened to his music during my early years, because it was in my stepfather's jazz collection, and also at the same age experiencing the influence of musicians such as Yehudi Menuhin, I have been lucky enough to be shown that music can be both serious and fun at the same time. No-one can beat Fats Waller as a song-writer or as an entertainer and neither of those talents has to preclude the other. There are four of his songs on this album, which shows my complete admiration for his singular approach to music.
Dave Brubeck passed away just before this recording was made and my version of Take Five is a homage to his visionary approach to music; but, in the intro, you may also hear homage to Ravi Shankar, who also passed away during that same week. As a matter of interest, the Bartok pizzicato at the end of the intro is Morse code for the words "take five".
This collection of songs also takes you on a trip from Brazil through Ireland to my realisa-tions of possibly my favourite composer, Bach.
I hope to have brought you something which reflects the intimacy that my band and I have achieved in the live gigs we've played all over the place.
See you soon.
Kennedy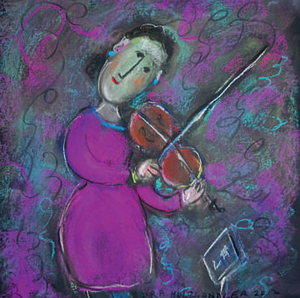 BARBARA DZIEWIECKA
2nd violin and viola
Basia has played in every gig as a member of my Orchestra of Life. Because she is not pushy or horribly ambitious (like many musicians), she turns out to have been something of a dark horse (which I think is a great nickname for her). The Dark Horse is a beautifully intuitive and musical violinist; she has that rare ability to play whatever is right for each moment. When she plays, one is not aware of a "clever" violinist, but of the beauty in the music itself. There is no higher compliment I could pay any musician - it is very refreshing when the art of making music happens in an ego- free environment.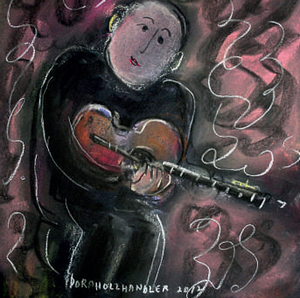 ROLF BUSSALB
Acoustic guitar & 12 string
We met a long time ago when I was considered middle of the road and mainstream enough to ap¬pear on Wetten, doss..? or Harald Schmidt. It was on one such show that Rolf accompanied me and we have shared friendship and jamming ever since. Rolfs mastery of swing, hot club style and jazz, through to many more modern styles, makes him an ideal partner in this project. Rolf represents the best of Germany - thorough, well prepared and ideologically inspiring!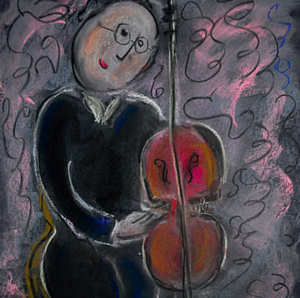 YARON STAVI
Bass
We met in Yerbier about 15 years ago, where we started an impromptu jazz club, more often than not graced by the musical presence of Lalo Shifrin. Each night, by drumming up popular de-mand amongst the students, we would coerce our bashful friend to play Mission Impossible! Yaron has since become recognised as one of the most important bass players in the UK and European jazz scene. Yaron loves music and people and it shows! If more people had Yaron's attitude, then the Palestinian people of his homeland would not be faced by the ugly forms of modern apartheid and human rights abuses that we witness at pres¬ent. His dream of the restoration of these human rights is one we all share.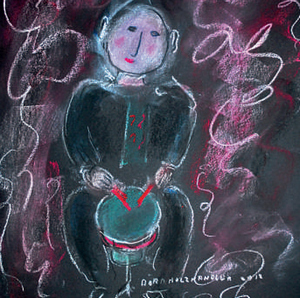 KRYSZTOF DZIEDZIC
Drum
Krzysztof Dziedzic is luckily the drummer in NKQ, the quintet which plays my original com-positions. He is hailed as the Polish Keith Moon! There are not many drummers who would agree to play just one drum and there are even fewer who could do it so brilliantly; for this particu¬lar repertoire, I was inspired by busking groups which only use a snare. I was also inspired by the playing of Ed Thigpen with Oscar Peterson and the kind of drum style on Erroll Garner's albums. The drums are almost inaudible but vi¬tally important. Whether it is on full kit, snare or just having a party, I am lucky to know this geezer and to be able to count on him as a col¬league and friend.
Paintings: Dora Holzhandler.