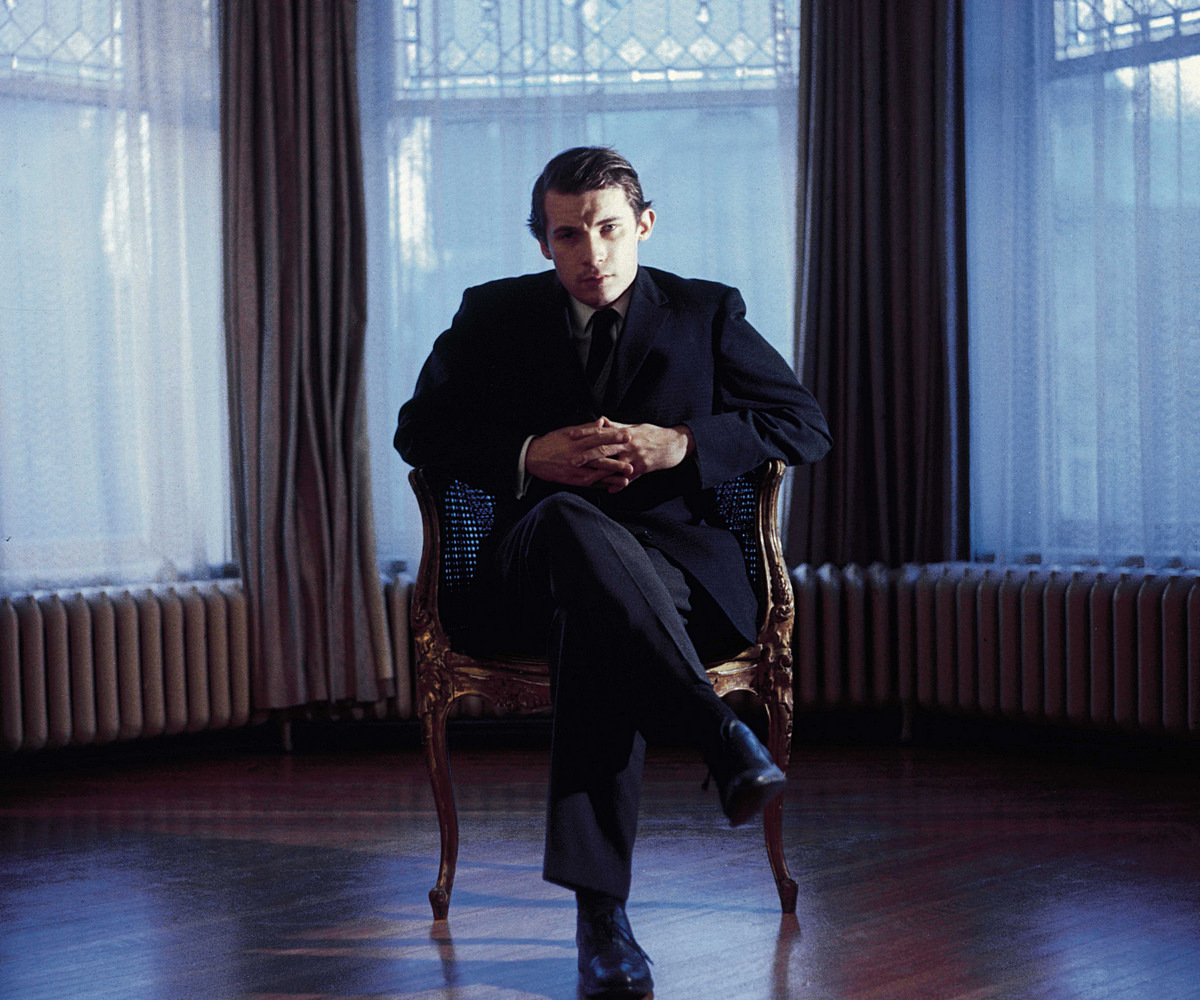 Glenn Herbert Gould (September 25, 1932, Toronto, Canada — 4 October 1982) canadian pianist unique and original musician, one of the most famous pianists in the world, is best known for her interpretations of music by J. S. Bach. In 1964, he stopped playing gigs and focused on recording their LPS, anticipating a great future for the development of the record.
Glenn Gould was born on 25 September 1932 in Toronto. His parents were Russell Herbert Gould and Florence Emma Grig Gould — been musicians since childhood and Gould encouraged his musical development. The first music lessons he received from his mother a great-niece of Edvard Grieg. Since the age of ten he began to attend classes at the Toronto Royal Conservatory, studying with Alberto Guerrero at the piano and Frederick Silvester for organ.
In 1945 Gould first performed in front of an audience (as an organist), the following year, for the first time played with the orchestra of the 4th Concerto of Beethoven, in 1947 he gave his first solo concert. He soon became known across Canada for his performances on radio and TV. At the same time he begins to compose music. In 1955, he debuted with the concerts in the USA (Washington and new York), and already after the first performances he offers a contract the record company "Columbia Records". His first recording of Goldberg variations by Bach (1956) ― is a huge success with the public and critics.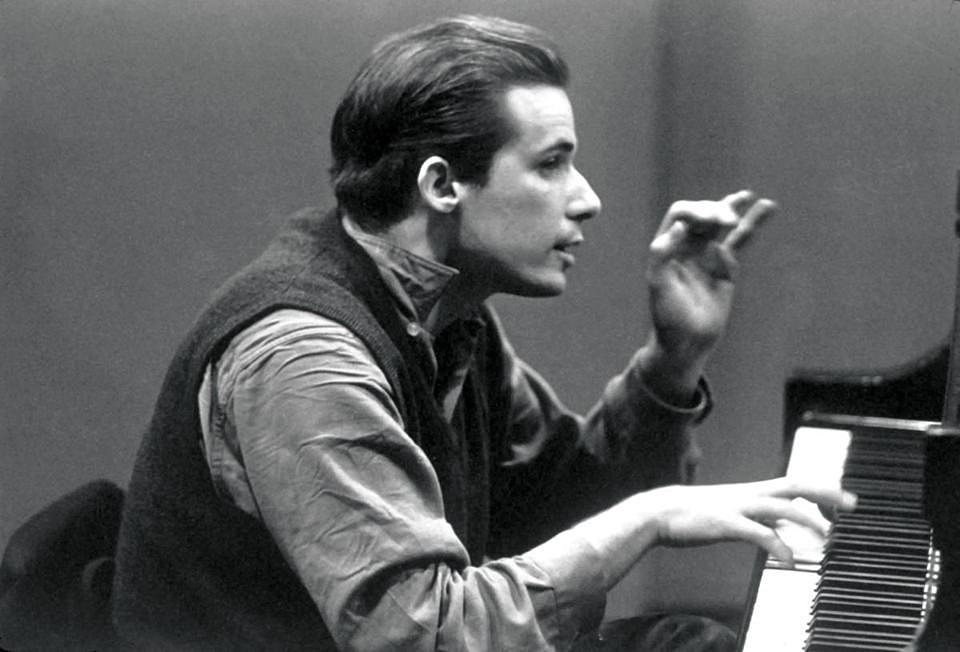 In 1957, Gould toured in the Soviet Union, becoming the first North American musician, who played in the Soviet Union after the Second world war; the Soviet concerts Gould was music of Bach and Beethoven, and many years before not been performed in the USSR works of Schoenberg and Berg. Literally at the peak of his career, when the halls for his speeches did not contain all wishing to hear it, when his fame was soon spread around the world, Gould all of a sudden decides to stop his musical activities. His last concert, he played 10 APR 1964 in Los Angeles, then permanently withdrew from public performances and concentrated on Studio recordings and appearances on radio. His act he explained that all masters of different arts can improve their creations without fear of losing the best result of their work, but this is not the case for professional musicians. which can expect randomness in live performances. And video audio recording, radio and television have a much more advantages to achieve better contact and understanding between performer and listener.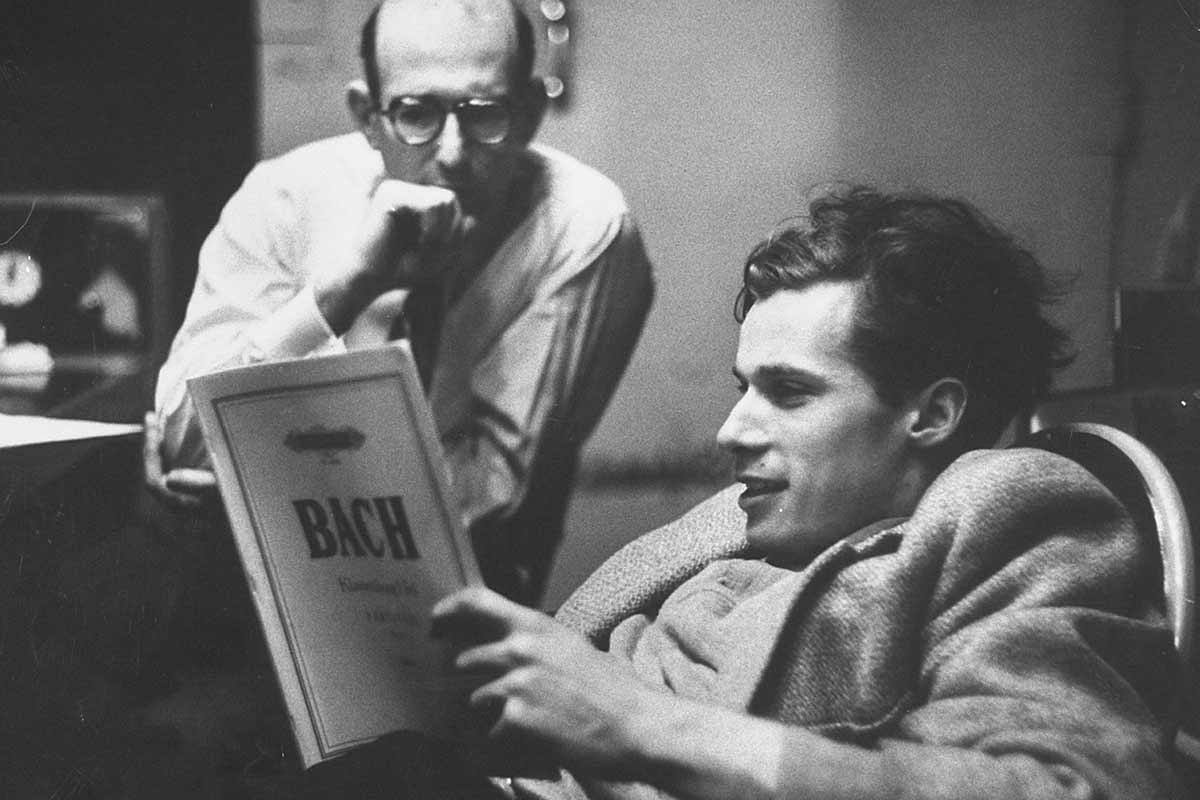 Despite the large number of proposals, Gould never played in public. Several times, he starred in the documentary films devoted to his work, for the French, American and canadian television. Continued to produce recordings until his last days. The Gould's repertoire was quite wide, extending to avant-garde composers of the early XX century. Characteristically, in his last concert, he along with Bach and Beethoven played Ksheneka. High score was made by Goldom complete recording of piano works of Schoenberg; he recorded a number of rare piano works by Sibelius, Richard Strauss, Hindemith. At the same time, some of the greatest classics of piano music by Gould sharply expressed skepticism — in particular, he has repeatedly stated his dislike for the music of Mozart and Chopin (although his repertoire includes both attended). Main composer Gould was, of course, Johann Sebastian Bach, and the most important work of Bach — "Goldberg variations", which he performed all his life (two of the famous recording of "Goldberg variations" performed by Gould date from 1955 and 1981). Composers dobkowski era Gould above all appreciate Orlando Gibbons, calling him their favorite author. Among the rare works in the repertoire Gould — Chromatic variations of Georges Bizet, which Gould attributed to the highest achievements of the pianists of the XIX century.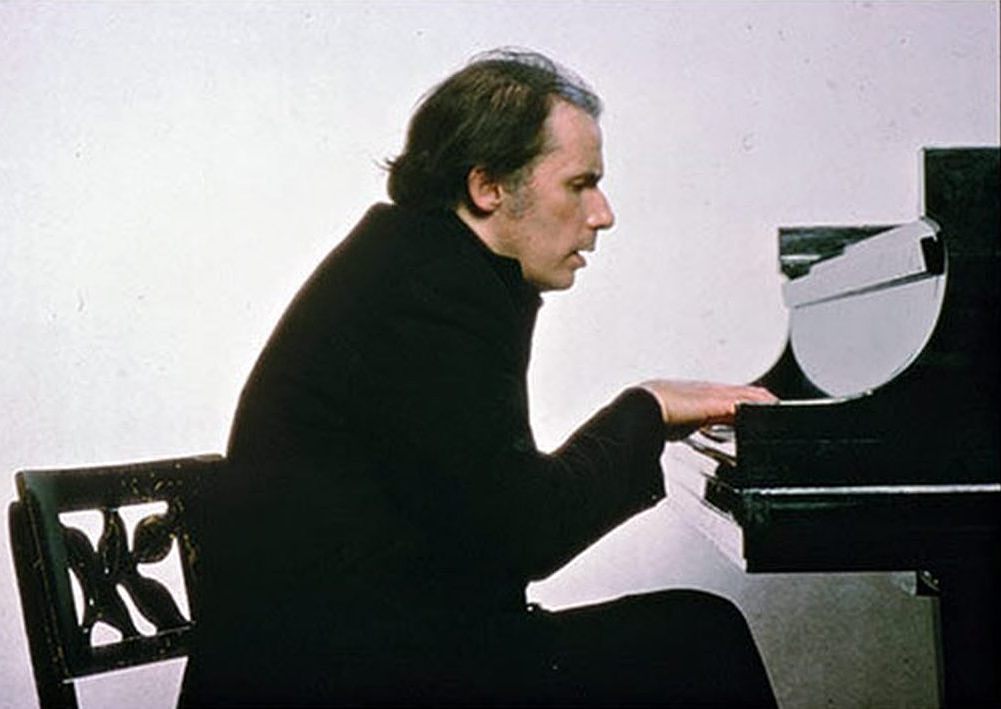 Glenn Gould had an outstanding pianistic technique, which is usually partly attributed to its special fit: Gould believed that very low position on the instrument allows him more control over the keyboard. Gould was famous for the clarity of the carcass even at very high rates, especially in polyphonic works. At the same time, Gould was a sharp opponent of the entertainment-virtuosic approach to the music, understanding the music as a spiritual and intellectual search. Perhaps with the idea of finding related and well-known ability of Gould to offer each time different interpretations of the same musical material.
In Addition to the recordings, Gould left a few original works, including the Sonata for piano, Sonata for bassoon and piano and string Quartet; these pieces continue the tradition of Schoenberg and the New Viennese school.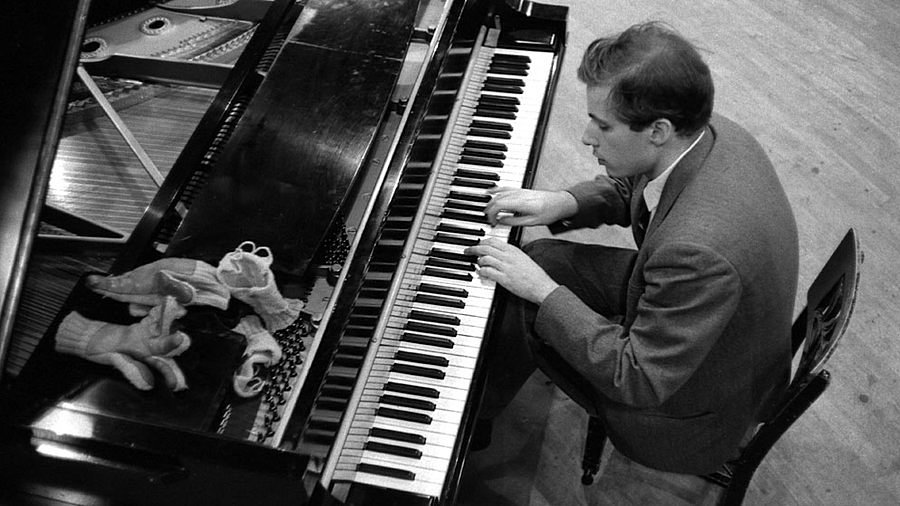 In addition, Gould himself wrote the texts accompanying booklet to many of your recordings, showing these texts is a kind of humor (in particular, inserting a variety of fictional musicians), were sharp and fascinating. His record came out and continue to come out in large editions worldwide, his work is the highest valued musicians and listeners worldwide. His charisma and unique style of play has won millions of loyal fans. He did not like the spirit of sorevnovatsa in art, but despite this was a winner of many different awards. Four times he received Grammy awards, was included in the Canadian music hall of fame. After his death, opened a Fund named after Glenn Gould, which every three years presents the award in his name to musicians for outstanding achievements.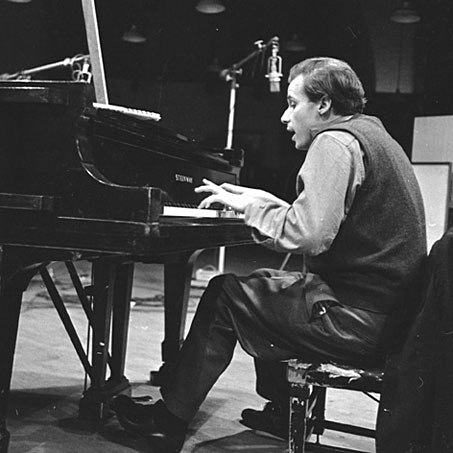 The Debut concert by Gould in new York took place on 11 January 1955. In the audience was David Oppenheim (David Oppenheim), repertory Director of the company Columbia Masterworks Records. "I was delighted — he recalled later — and looked around whether any of the colleagues from other record companies — I didn't see it — and as quickly as possible went to his Manager to offer the contract." Not that Columbia Masterworks Records was not enough pianists in the catalogue Masterworks were such prominent names as Robert Casadesus (Robert Casadesus), Leon Fleischer (Leon Fleisher) and, above all, Vladimir Horowitz. But Gould was unique. Exclusive contract that initially lasted only two years, included four records a year, and marked the "beginning of a wonderful friendship." Gould, it seems, never thought to change the label, and Masterworks, for its part, has granted him almost complete freedom in the choice of repertoire and ensure that producers are tolerant to eccentric genius. From 6 June 1955, from the date of his first Goldberg-variations — and until his final Studio session September 3, 1982, when he recorded the Sonata for piano Richard Strauss, opus 5, lasted this happy and fruitful Union, which was released about seventy-five records.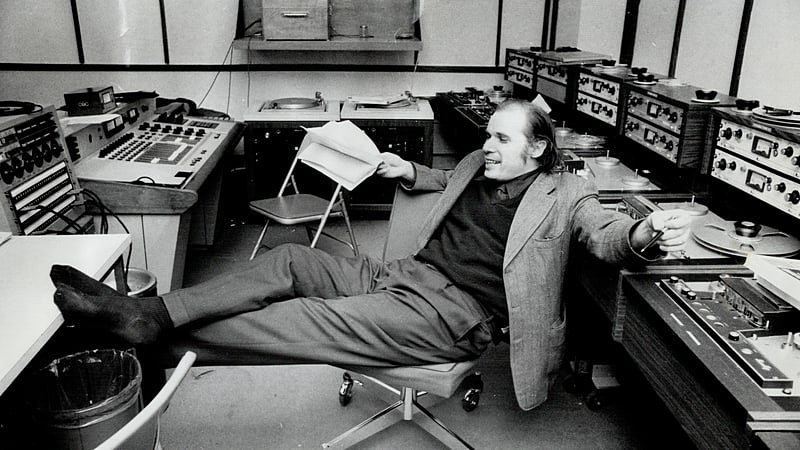 In his native country, he received the status of an outstanding canadian. To debut in the United States in January 1955 he was already a national celebrity. In January 1971, he founded his own recording Studio in his hometown of Toronto and in the last ten years of his life almost never left Canada. In the centennial of his country in 1967, he recorded a LP of piano works by contemporary canadian composers.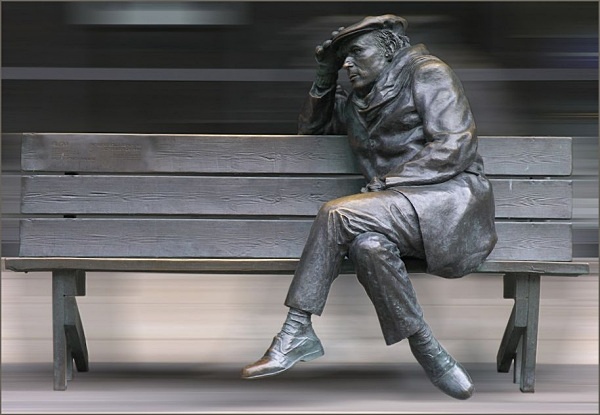 The Canadian broadcasting Corporation (CBC) was founded in 1932 — coincidentally the year of Gould's birth and was something of a creative house pianist. He probably spent more time in the studios of CBC than anywhere else, starting with his first radio spot on Christmas eve, 1950 and ending reading from the novel by Natsume Soseki in 1906 "three-headed world" in December 1981. His producers gave him the freedom, regardless of whether it was a concert, radio or television broadcast, or documentary radiogra. The Studio was for him a kind of Playground where he could create from the soul. His audio and video heritage in the CBC varied. Today, the Museum-Studio Glenn Gould Studio, which opened in Toronto in 1992, the sound of his most famous music, and near the CBC building on Front street West placed a bronze sculpture of life size, depicting him sitting on a bench in his usual coat and cap and patiently waiting for the countless fans who photographed every day by her side.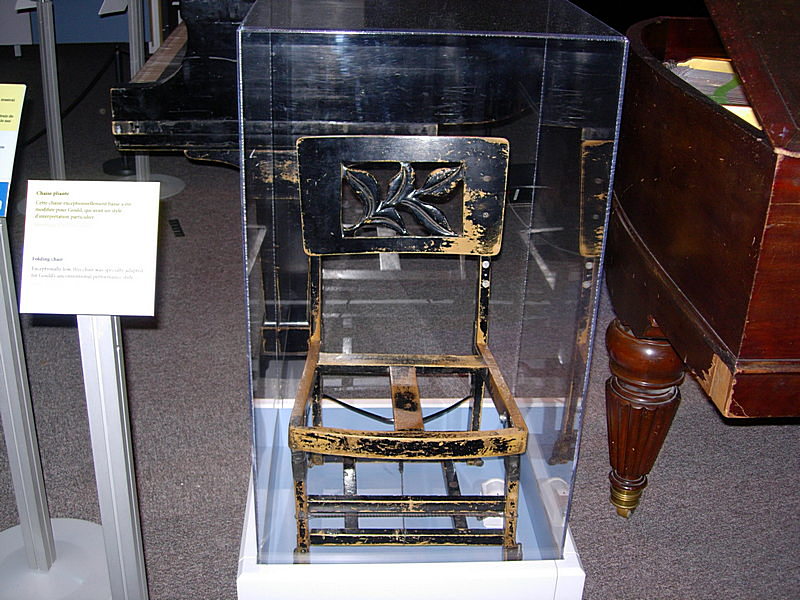 Glenn Gould was famous for his eccentricities. For example, he had a tendency to mumble or hum during the performance, creating some difficulties to the engineer for their records; Gould himself said that this is happening to him unconsciously, and the stronger, the worse the tool is performing its tasks. Gould refused to play otherwise, like sitting on the same old chair made by his father (now this chair is exhibited in the National library of Canada under a glass cover). In 1953, Gould's father made him a chair, sawed off four inches from the legs, and making each leg adjustable. Since then, Gould insisted to use this chair at every show and on every record, and even after the seat is worn, preferred its low height (14 inches from the floor) standard bench for piano (20 inches from the floor), which is used by most pianists. And Gould was very afraid of the common cold and even warm weather, not off his coat and gloves. These and other oddities in his character that Gould allowed a few specialists after his death to assume that the great pianist suffered a neuropsychological disorder, called Asperger's syndrome (during the life of Gould, the disease had not yet been allocated).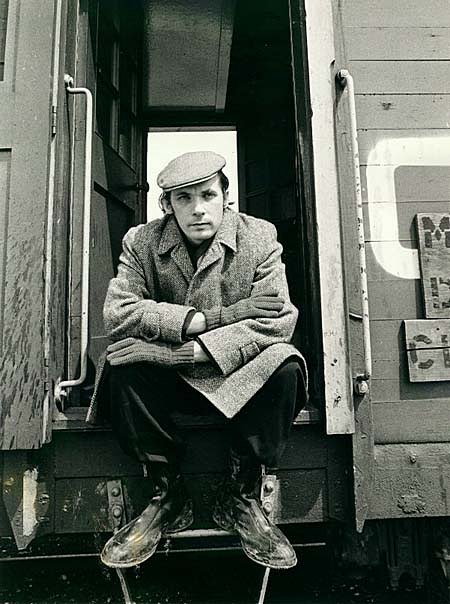 .